Puncture Wounds: When to Visit Urgent Care
Puncture wounds are incredibly common and can vary in their severity. Severe puncture wounds may need stitches, infection prevention, or other treatment. If you have a puncture wound, you may wonder when to seek medical attention.
Puncture Wound Causes
Most puncture wounds come from an accident. Some of the following may be the cause of a puncture wound:
Stepping on a nail
Animal bites
Wood splinters
Metal objects
Accidents while doing repairs
Symptoms and Treatments of a Puncture Wound
The following signs are all indications that your puncture wound may be serious. If you notice any of these symptoms, visit the ER or urgent care as soon as possible.
Bleeding After 15 Minutes (or Sooner If You Are on Blood Thinners)
To stop bleeding in most wounds, apply gentle, direct pressure. This is best done with a clean towel or cloth. The blood should stop flowing within 15 minutes. If it doesn't, this can indicate a more severe wound or even an arterial puncture. Bandage the wound as best as possible and get yourself to urgent care or ER.
Don't wait 15 minutes for the bleeding to stop if you have a medical condition that prevents proper blood clotting or are on blood thinners. Seek medical care immediately.
Caused by a Bite (Human or Animal)
Wounds from bites have a higher infection risk, and you may also need a rabies shot for animal bites. Some animal bites can cause blood poisoning quickly. Therefore, you will need medical attention immediately. Going to urgent care for medical treatment is essential anytime a bite breaks the skin.
Deep Wounds
The deeper the puncture, the higher the risk of infection. Deeper wounds also run the risk of bleeding more. As such, you will need a doctor to evaluate and clean the wound thoroughly. The doctor will also decide if you should be on antibiotics immediately.
Dirty Wounds
If the wound is dirty, such as coming from a bike chain, rusty nail, or old fencing, you should seek immediate medical help. You may need an updated tetanus shot and may be at risk of infection, requiring antibiotics. An urgent care center can provide these and flush the wound to ensure it is clean.
Object in the Wound
If you still haven't removed the object causing the puncture, go to an urgent care clinic. Do not force the object out, as it increases the risk of injury. Get immediate medical care for the wound because the longer an object is left, the higher your chance of infection becomes.
Treatment for Puncture Wounds
There are a few treatment options depending on the type of puncture wound you have. Some treatments include:
Stopping the bleeding and removing any object
Cleaning the wound and treating it
Prescribing antibiotics if needed
If the puncture wound is in one of the following areas, always seek medical care:
Joint or tendon
Head
Chest
Abdomen
Neck
Internally
Go to Bayhealth Total Care's Emergency and Urgent Care Center for Puncture Wound Treatment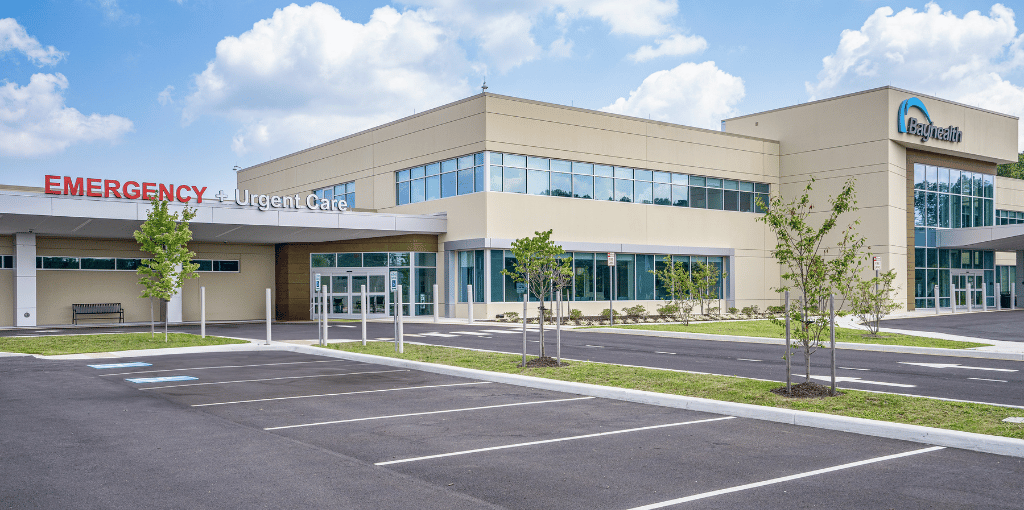 At Bayhealth Total Care's Emergency and Urgent Care Center, our primary goal is to provide the residents of Sussex County with exceptional service and the proper billing for the care they need. Our combined emergency room and urgent care in Milton is fully equipped to handle everything from allergies to chest pain 24/7 with on-site labs, x-ray, ultrasound and CT.
Every patient at our ER and urgent care walk-in clinic is seen by an ER-trained physician at every visit, regardless of the level of care they need. Our approach makes care more affordable by avoiding the higher cost of the emergency room if patients only require urgent care services. Our ER and urgent care clinic is open 24/7.
Bayhealth Total Care's Emergency and Urgent Care Center is located at 18383 Hudson Road, Milton, DE 19968.